Mobile App Development
We are crafting your ideas to the digital world.
Mobile devices nowadays are used for more than making a call! There are a growing number of mobile savvy people who use the small mobile as a tool for allocating faster business contact and fast transfer of business information through different applications. The Mobile application development is on the rise as wireless providers have enlarged the bandwidth and uses. Nanobite Technologies provides an excellent team of cross-skilled professionals proficient in developing mobile applications for diverse devices.
iOS Application Development
Give your target audience an exceptional digital experience on their Apple mobile devices.
High quality and effective iOS app development is essential if you want to enhance your business and level-up your digital presence.
We are ready to build an outstanding mobile app for you!
Android App Development
We create custom, state-of-the-art and intuitive mobile apps that add value to your business.
Our highly trained and hardworking team of UX/UI designers and mobile app developers is dedicated to making your Android mobile app stand out from the crowd!
expectations.
Windows App Development
Cross Os App Development
HTML 5

We are crafting with latest HTML standards.

CSS3

We are crafting with latest CSS standards.

jQuery

jQuery.

Ajax

Ajax
PHP

We are coding with PHP.

MySQL

Open source

Content Management System

We are designing and development website as Static, Dynamic and CMS like WordPress, Magento, Open Cart etc...

Feature

feature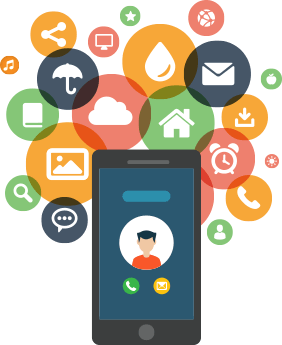 Our Latest Works
Mobile Application Development Portfolio
Request a Quote
Are you looking for any mobile application development?
Discuss with one of our consultants |
0543615653